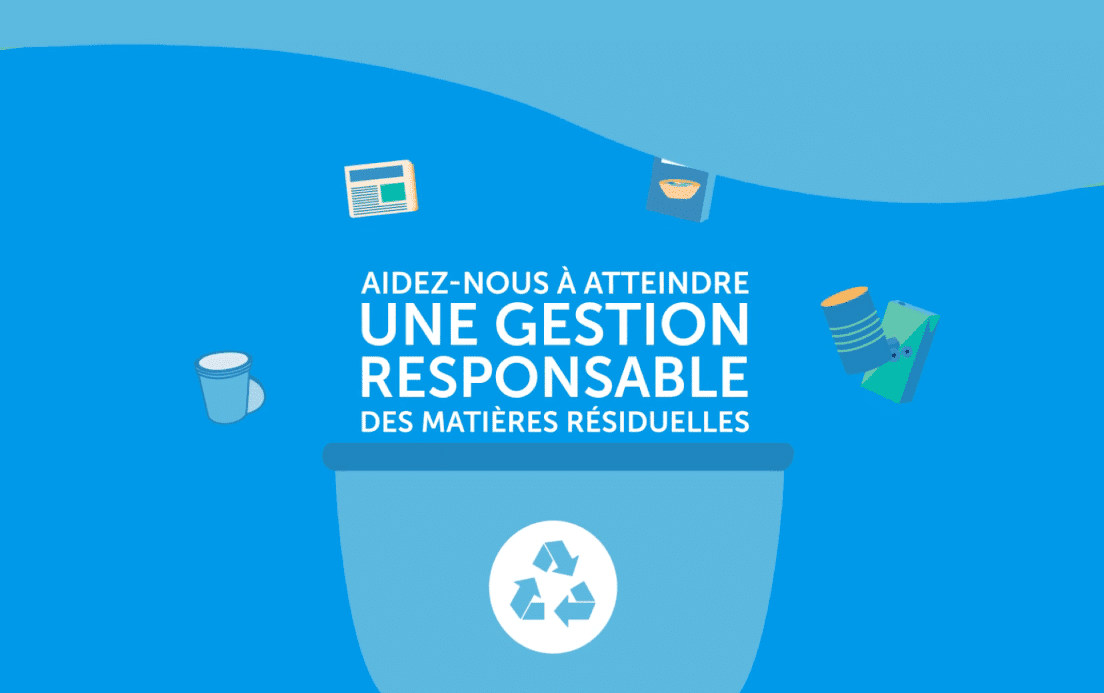 MOTION DESIGN CAMPAIGN
In order to adapt the City of Blainville's print and web campaign on social media (Facebook, Instagram and You tube), Social Web has developed a serie of motion design videos to generate informative and dynamic content in support of "blainvilledurable.ca" campaign create to communicate the best practices (and the one to avoid) regarding organic waste collecte.
In order to create content adapted to each platform, short animations were created based on the original signature of the campaign. Thus, an animated Facebook coverage was created, as well as 4 informative video capsules that can also be distributed in Facebook or Instagram publications and addressing different topics.
OBJECTIVES
Create dynamic and informative animations on the collection of organic materials
Adaptation of the print and web campaign to social media
Promote the campaign and suggest blainvilledurable.ca for more information
MOTION DESIGN VIDEO FOR FACEBOOK COVER
Informative motion design videos for Facebook posts
OUR SERVICES FOR THIS PROJECT
Script and scénario
Music
Motion Design Animation
Adaptation of the main animation in the different formats for social media
Get our turn key services to of generate great the web and social media content.
Contact our team