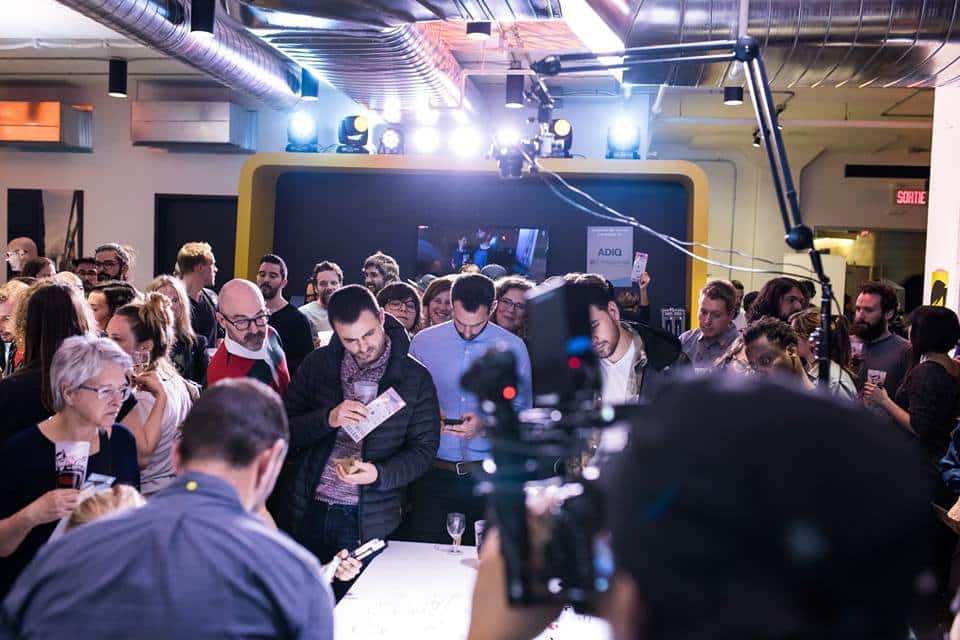 Montreal, August 7th, 2017 – Social Web, in cooperation with its partner Cinequinox, is now pleased to provide its clients with live video streaming on Facebook and YouTube, in addition to community management and video production. This professional service is tailored to meet the needs of event organizers, festivals, convention and trade show centres, and organizations seeking more visibility for their product launches, press conferences, and any other types of events.
The benefits of using Facebook LIVE
First, it should be noted that Facebook LIVE enables the streaming of video content live from your Facebook business page or your personal Facebook account. With the LIVE service provided by Social Web, your organization benefits from a professional HD broadcast (1080p), in addition to leveraging the services of community managers to answer your fans' questions and generating conversations.
Whether it is for a simple, one-camera broadcast or a large-scale event requiring multiple cameras, Social Web, in cooperation with Cinequinox, gives you access to this new channel in a no-hassle, professional manner.
Potential to increase engagement on your page
Helps you disseminate your message more efficiently
Differentiates you from the competition
Enables you to extend communications within your community
Multiple streams available, i.e. on your Facebook page, group, or Facebook event
This service is ideal for:
Product launches
Press conferences
Behind-the-scenes
Broadcasting of tutorials
Live interviews
Corporate events
And any other concept, both indoors and outdoors!
https://www.facebook.com/VeroMagazineQc/videos/280218532582917/
The Facebook and YouTube live video service includes:
Live stream technician and camera operator
Pre-production for testing purposes
Live streaming with video and audio
All the equipment required for live streaming
1 transmitter, 1 receiver and 1 video encoder
Streaming on your organization's Facebook page
Community management (before, during and after your event)
Post-production service (enabling you to get "best of" excerpts of your live feed)
Delivery of your complete live recording following the event (cloud-based)
We also give you the opportunity to integrate your logo, or that of a sponsor, to your live stream! 
Contact us to book your dates and get your customized estimate!