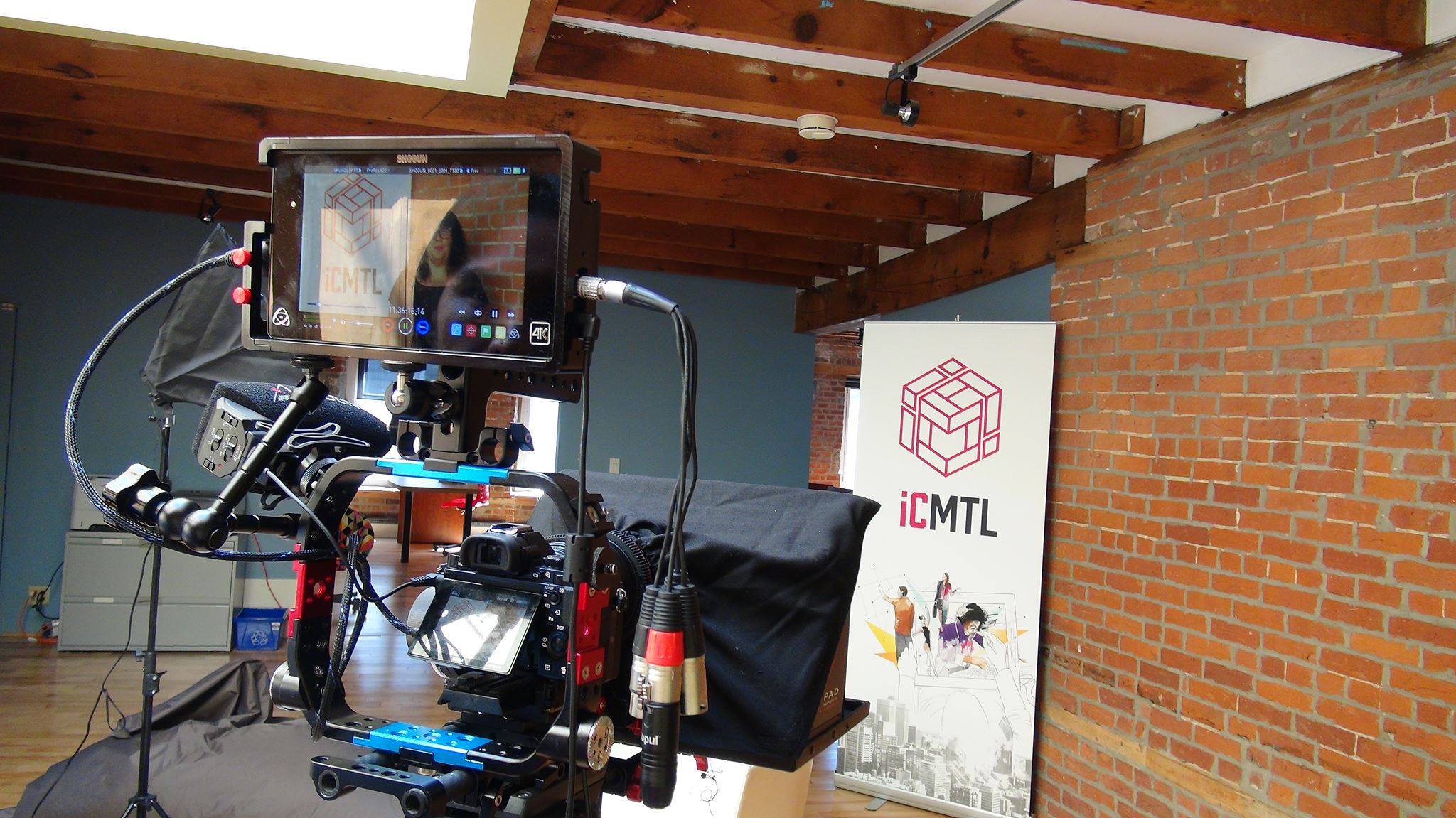 A few tips for your next on-camera interview
Even with the best possible team and equipment, if you're not well prepared for your next video shoot or on-camera interview, the result is likely to be less than satisfactory (despite the use of a teleblower). To make sure you're ready and relaxed for your next shoot, here are a few tips to help make the experience a pleasant and memorable one!
Clothes and colors to avoid in front of the camera
First of all, avoid wearing clothes with stripes or other fine patterns. Clothing with stripes can create a strange optical effect known as a moiré pattern (moiré is a contrast effect that changes with the deformation of an object, independently of shadow effects).
Don't dress all in black or all in white, even though black is (apparently) slimming! Neutral tones like pastels, grays or light colors like lilac or blue are much better options. The camera will increase the contrast of these colors. White is a poor choice as it can be too visually overwhelming and can "blind" the viewer.
One color you absolutely must stay away from for a TV appearance is green. Many special effects, such as weather and traffic maps, are projected onto a so-called green screen. If you wear green and use these effects, you'll literally blend into the background.
Finally, avoid wearing large, intrusive pieces of jewelry (bling bling), as these will inevitably cause noise during the shoot and complicate it. If you wear contact lenses or eyeglasses, it's best to use contact lenses when filming. Glasses can sometimes reflect light from lamps used during shooting.
What to bring to a video shoot
Bring some different clothes, or at least a different jacket, shirt or sweater. It's a bit awkward to show up at the studio wearing the same outfit as the host or hostess, and it's great to have a backup outfit available (you never know what might happen). What's more, if you have to shoot several vignettes in a single day, using different clothes will avoid showing that everything was shot at the same time (which can be interesting).
Although you don't want to wear too much make-up, it's not a bad idea to bring along a comb or brush for a quick touch-up and, above all, have a mattifying powder on hand. You may want to bring tissues too, or mattifying sheets (the Lise Watier brand offers them in pocket size), as studio lights can be very hot, and with the element of stress, you may well sweat a little…
Other tips for perfect video shoot:
Don't put anything in your pockets that could create a bulge, or be uncomfortable when you sit down;
Close your phone and forget about it!
For women, avoid wearing skirts that are too short, especially if you're shooting on a stool;
Wear clothes you're comfortable in!
Taking part in the filming of a web series or podcast is an opportunity to showcase your skills and knowledge, to position yourself as an expert, and good preparation is essential.
How to act in front of the camera during a shoot
It's normal to be nervous during a shoot (especially if it's your first time), but try to keep your cool and act naturally. Two common mistakes people make when filming: they try to memorize their lines and they literally freeze in front of the camera. To avoid this situation, remember why you're there (you're an expert in your field and you know your subject) and have a good idea of what you want to say in general, rather than knowing your text by heart. This will look more natural in front of the camera. Once you're on set, take a few deep breaths before the camera starts rolling, so you can concentrate and get comfortable.
During your interview, use smaller gestures and, ideally, avoid waving your hands or gesticulating too much. If you don't know what to do with your hands, keep them folded between your knees. You should also avoid touching your face with your hands, as it looks very strange on the screen…
If time allows, practice before your interview and try to eliminate the frequent "euh" and "sté" in French. In everyday conversations, it's not noticeable, but on video or TV, it's different.
As part of your preparation, put on the outfit you plan to wear on the shoot, practice and film yourself. A video from your smartphone will do just fine. The aim here is to enable you to visualize and see how you appear on camera, while noting your facial expressions, gestures, etc.
Are you ready for your next shoot? Looking for a team to meet your needs in video production? Discover our professional services.
Action 1, 2, 3 !